TW2040-096 Tweed Fabric - Grey/D Grey Stripe 25cm wide Super Heavy
Regular price
Sale price
£8.00
Unit price
per
Sale
Sold out
5m long x 25cm wide. Each piece is unique. When it is gone, it's gone.
Iconic British Tweed fabric. Exceptional quality 100% pure wool - you can just feel the quality at a touch, the ooo's and aaah's of fabric. An excellent range including traditional tweeds and tartans, herringbone, houndstooth and more. Fab sewing quality with a stable weave.
Photographed fabric is folded many times. Do check with your tape measure that this is wide enough for your needs, there are different width pieces available. We sometimes make up a wider piece of fabric from the narrow pieces to create interesting long stripes and then cut out our pattern after (making sure to stabilise cut seams in the sewing process). See description for further info.
--
Tweed Fabric - Finest Quality Pure Wool
Our 100% pure wool highest quality Tweed fabric is absolutely iconic in the UK and loved and respected around the world. It is priced at around £15 per kg. It comes in many different widths and lengths as it is reclaimed from various different industries. Each piece is weighed, measured and priced individually, measurements are approximate, never less than given size.
Generally 100% wool, there are some silk & wool blends, wool & linen blends and some with mohair to enhance crease resistance - all amazing.
Brilliant for many craft activities. Sewing of all types - upholstery, tailoring, dressmaking, patchwork and quilting, toy making, bag making, soft furnishings, textiles art backing cloth.
The photograph illustrates exactly what will be found in your purchase.

What can it do? 
The fabric can be made into many things. As curtains it hangs beautifully, hardwearing in soft furnishings, stunning as clothes - skirts, trousers, suits, coats, waistcoats, scarves, shawls. Accessorize with it in bags, hats, flat caps, belts and so much more.
You will find Superfine, Fine Light, Medium, Heavy and Super Heavy listed to give you an idea of the weight of the fabric to fit it to your purpose. Ideas of projects are:
Super Fine - gauzy tops, summer scarves, floaty dresses, unique net curtains
Fine Light - shirts, dresses, scarves, shawls, lightweight skirts and trousers, light upholstery such as cushion covers and light quilts, lightweight quality curtains with exceptional drape
Medium - suits, waistcoats, coats, winter shirts, dresses, scarves, shawls, skirts and trousers, upholstery such as armchairs, window seats, cushions, quilts, foot stools, quality curtains with exceptional drape and much more
Heavy - suits, coats, blankets, skirts and trousers, upholstery such as armchairs, sofas, window seats, foot stools, quality curtains with thick drape - excellent in front of draughty doors and windows in winter and much more

Super Heavy - coats, upholstery such as armchairs, sofas, window seats
The materials are of the finest quality wools which come from mills across the UK. These yarns are made of materials claimed from industrial discards created during the process of sampling and making. This material therefore has the most excellent environmental credentials.
Share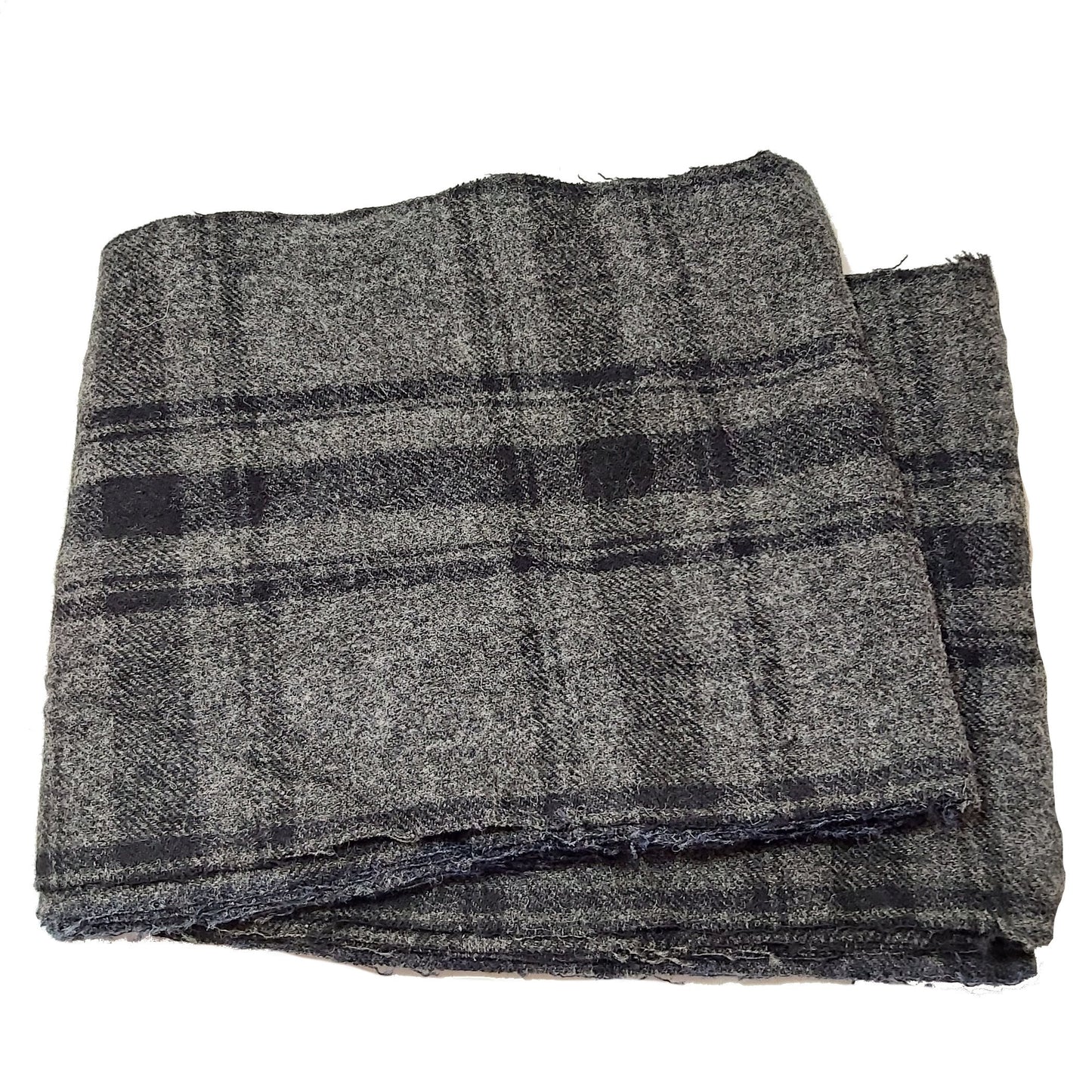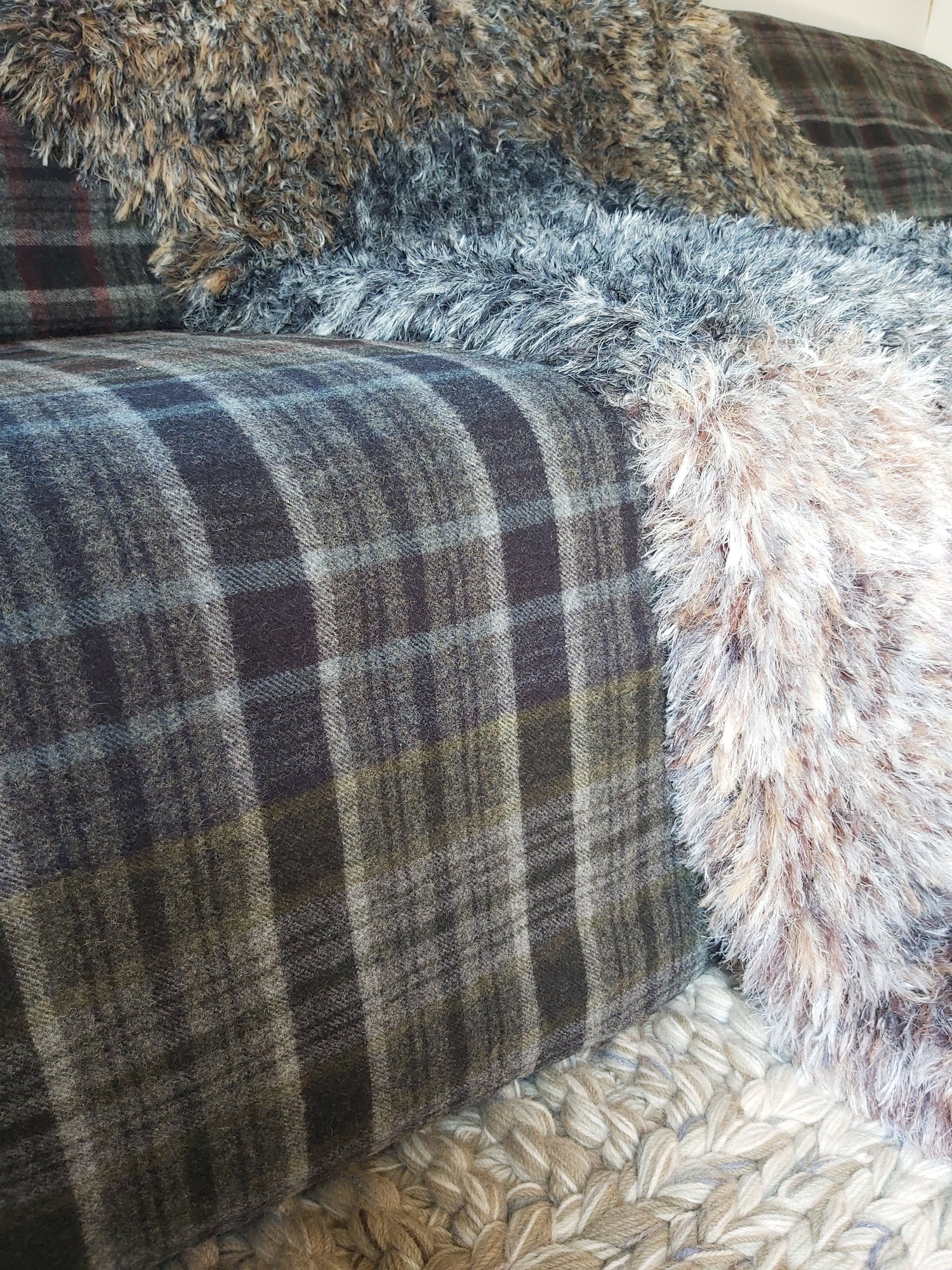 Home Sweet Home
Cosy up your home with gorgeous textiles - the very fabric of life.
Shipping

At the moment we are shipping only within the UK.

We miss our European customers and we continue to monitor the customs and trading requirements for sending wool and wood outside the UK. When this becomes possible we will happily open shop overseas.

Hassle-Free Exchanges

Ooops! Picked the wrong colour - please do get in touch and we will do our best to sort something out for you.